Welcome to WordPress. This is your first post. Edit or delete it, then start writing!
How to Find the Right E-Bike Accident Lawyer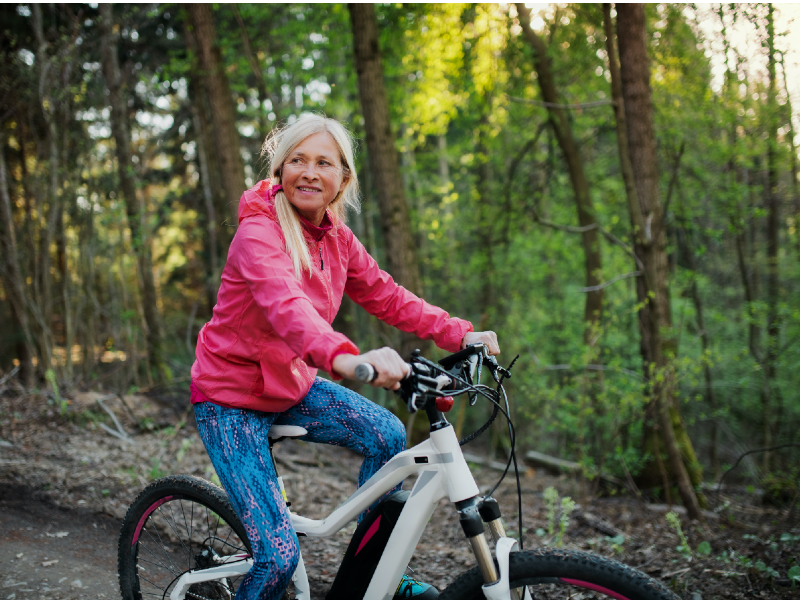 When preparing to file a claim or a lawsuit following an e-bike accident, you likely want to find the right attorney to help guide you through the process and provide dependable representation. You'll want to make sure you find an attorney that's a good fit, with ample experience and knowledge around e-bike accidents, along with a compatible personality.
You may be working with your attorney for weeks, months, or even years in some cases, so it's best to take the time to choose your legal team carefully. If you want to make the best choice, the following is a guide to help you locate a good e-bike accident lawyer based on your case and individual needs.
Look for an Attorney with Relevant Experience
E-bike accidents are considerably different from other types of injury accidents, often involving different circumstances along with more extensive injuries and damage. Due to the specific nature of e-bike accidents, make sure you find an attorney with proven experience in handling e-bike accident cases.
In addition to finding a lawyer with experience working with e-bike accident victims, look for other proof of experience. For instance, the lawyer's website may have an "About Our Attorneys" page or something similar that details the experience the legal team has gained. Details should include how many years the attorney went to school and which law school they attended, the number of years they've been in practice, and relevant experience with various cases, including e-bike accidents.
When meeting with an attorney in a consultation, feel free to ask any questions about the attorney's experience working with e-bike accident cases. You can also ask about the outcomes of those cases.
Learn About an Attorney's Reputation
In many cases, you can more accurately predict how successful an attorney will be based on his or her overall reputation. Recommendations from friends, family, or colleagues are usually more trustworthy than anything a simple search may yield.
You can also contact lawyers in other practice areas who you may know to find out what kind of reputation an attorney has among other lawyers in the community. Oftentimes, legal professionals in the same community will be familiar with each other, so you can find out what kind of reputation the attorney has among other attorneys and judges.
Of course, you don't always have to rely on word-of-mouth recommendations–ask an attorney for a client reference list if needed, or you can check out reviews for the firm, ratings on Avvo and other platforms, or other details from clients and professionals who have worked with the firm.
Determine How Good the Attorney Is at Negotiating
One of the main reasons for hiring an attorney is because of their ability to negotiate with insurers and defendants in e-bike accident cases. If an attorney doesn't have proven negotiation skills, this could indicate that an attorney isn't the most reliable.
Attorneys are responsible for organizing and presenting all of the evidence, facts, and arguments that help secure the best possible outcome for their clients. They should have plenty of experience working with insurance companies, e-bike companies, and other parties who may be involved during negotiations. Attorneys should also have a good understanding of local laws and other aspects specific to a particular case, which may help them during the negotiation process.
You may be able to gauge how good an attorney is at negotiating based on reviews from others and the types of settlements the attorney has reached in the past.
Find Out What Kinds of Experts the Attorney Knows
E-bike accident attorneys often work with experts in various fields to help support their clients' claims. For example, an attorney may work with an expert witness who could help paint an in-depth picture of the accident, while a medical expert may be able to help prove the extent of the injuries from which the client claims to be suffering. Other experts involved may include traffic engineers and actuaries, all of whom may be able to help refute the defendants' claims.
When meeting with an attorney in an initial consultation, don't be afraid to ask about what kinds of resources the attorney has. Find out what types of experts the firm has used and continues to turn to for help with cases.
Decide if the Lawyer Is a Good Overall Fit
An attorney may have all of the experience, resources, and reputability that you're looking for, but it will be for naught if the attorney doesn't mesh with your personality. If an attorney seems too abrasive, insensitive, or otherwise makes you uncomfortable in any way during that first consultation, this is a sign that you may not get along.
Keep in mind that you may be working with your attorney for months or even over a year, depending on the case. It's important for you and your lawyer to establish a good rapport that makes working with this individual consistently comfortable. You should feel as though you can relay every detail about your case to your attorney, along with how injuries may have impacted your ability to live.
It's also important to remember that not every case results in success. If an attorney makes empty promises from the start and appears to guarantee that you will receive total compensation, this is another sign that you're better off looking for other options. A good lawyer will be realistic about the compensation you may be eligible to receive based on the specific aspects of your case, without making any guarantees.
Determine How the Attorney Will Charge You
Attorneys charge on a contingency basis, which means they only charge you a percentage of the settlement if they win the case. Subsequently, you shouldn't ever have to worry about paying an attorney before reaching a settlement.
Some additional fees may apply, such as bills for certain extra expenses if the case goes to trial. However, ensure the attorney provides a written agreement for those fees.
Taking all of these steps can help you find the right attorney that's experienced, knowledgeable, and a good fit for you. If you take some time to shop around for the ideal attorney, you're likely to find the best possible representation to help you recover the compensation you deserve in the event of an e-bike accident.